Hi, my name is Charles and this is my site!  I'm an avid photographer, a little bit of a writer and I love the outdoors and nature.  I use this site to showcase and sell some of my photography, but I also enjoy just blogging and typing real fast.  Some articles have effort put into them, but most are just for the blog of it.
The main feature this site has to offer is imagery.  Not every album or photo shoot gets a blog post about it, so be sure to browse images here: SPI360 Photo Albums.  These albums have purchase options.  The gallery is integrated with a plug in called FotoMoto, and is connecting to a 3rd Party Print On Demand company.  They offer a perfect range of products, such as cards, art prints, metallic, wrapped canvas, as well as handling downloads for, Personal Use, Royalty Free and Commercial licensing.  All transactions take place on their Secured Server.  If you need something that is not offered through FotoMoto, please contact me: photography@spi360.com

All sales proceeds go toward more outdoor adventures and travel with my dog Lily.  We thank you!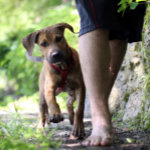 SPI360 Technical Info:
Images on this site are watermarked with photo credit.  Products and downloads are not.
If you do not see product links below full sized images, it could be for 3 reasons.  1) The image must be found within SPI360 Photo Galleries.  2) Your browser must display a large enough image.  If you are using a mobile device, try turning it on it's side for landscape mode and refresh page.  3) The particular image might not be for sale.
All content on this site is copyrighted, and can not be copied or reproduced without written permission.  C'mon, now, no need to click and save and starve me and my dog.  Check the prices out.  You can get a commercial web-use image for as little as $7, personal use is even cheaper!  It will be much higher resolution and without water mark.  Also, 4×6 prints are less than $2.  I appreciate your support and strive to continue providing quality captures of the natural outdoors.
Thank You,
-Charles