Thanks for checking out my blog, photos and videos. This site is a bit of a hobby, so bear with me on the obvious. I'm a photographer that enjoys writing, exploring, documenting, and sometimes being creative. It's my goal to become financially sustainable with my photography, so having said that, pretty much any image posted here is up for sale. Photo galleries should display purchase options below full sized images.  (due to recent push to https, I've temporarily disabled the fotomoto plugin until a time that seems affordable to warrant the site upgrade).  There are also links to my memberships at Print On Demand shops and Microstock agencies.
Beyond that, I just enjoy blogging  (practicing at writing) and learning to shoot video. I hope you enjoy the content of spi360 and I appreciate your visit!
-CfT
Not every album or photo shoot gets a blog post about it, so be sure to browse images here: SPI360 Photo Albums.  These albums have purchase options.  The gallery is integrated with a plug in called FotoMoto. It's an embedded connection to a 3rd Party Print On Demand company.  They offer a perfect range of products, such as cards, art prints, metallic, wrapped canvas, as well as handling downloads for, Personal Use, Royalty Free and Commercial licensing.  If you would like something that is not offered through FotoMoto, check out my memberships at Zazzle, Society 6, Dreamstime, Photographers Direct, Subscribe to my YouTube Channels, or contact me: webmaster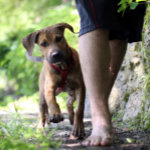 A little bit of technical Info:
Images on this site are watermarked with photo credit.  Products and downloads are not.
If you do not see product links below full sized images, it could be for 3 reasons.  1) The image must be found within SPI360 Photo Galleries.  2) Your browser must display a large enough image.  If you are using a mobile device, try turning it on it's side for landscape mode and refresh page.  3) The particular image might not be for sale.
All content on this site is copyrighted and can not be copied or reproduced without permission.  For all inquiries, please contact me at:webmaster